Gaming Chair
RESPAWN SPIRE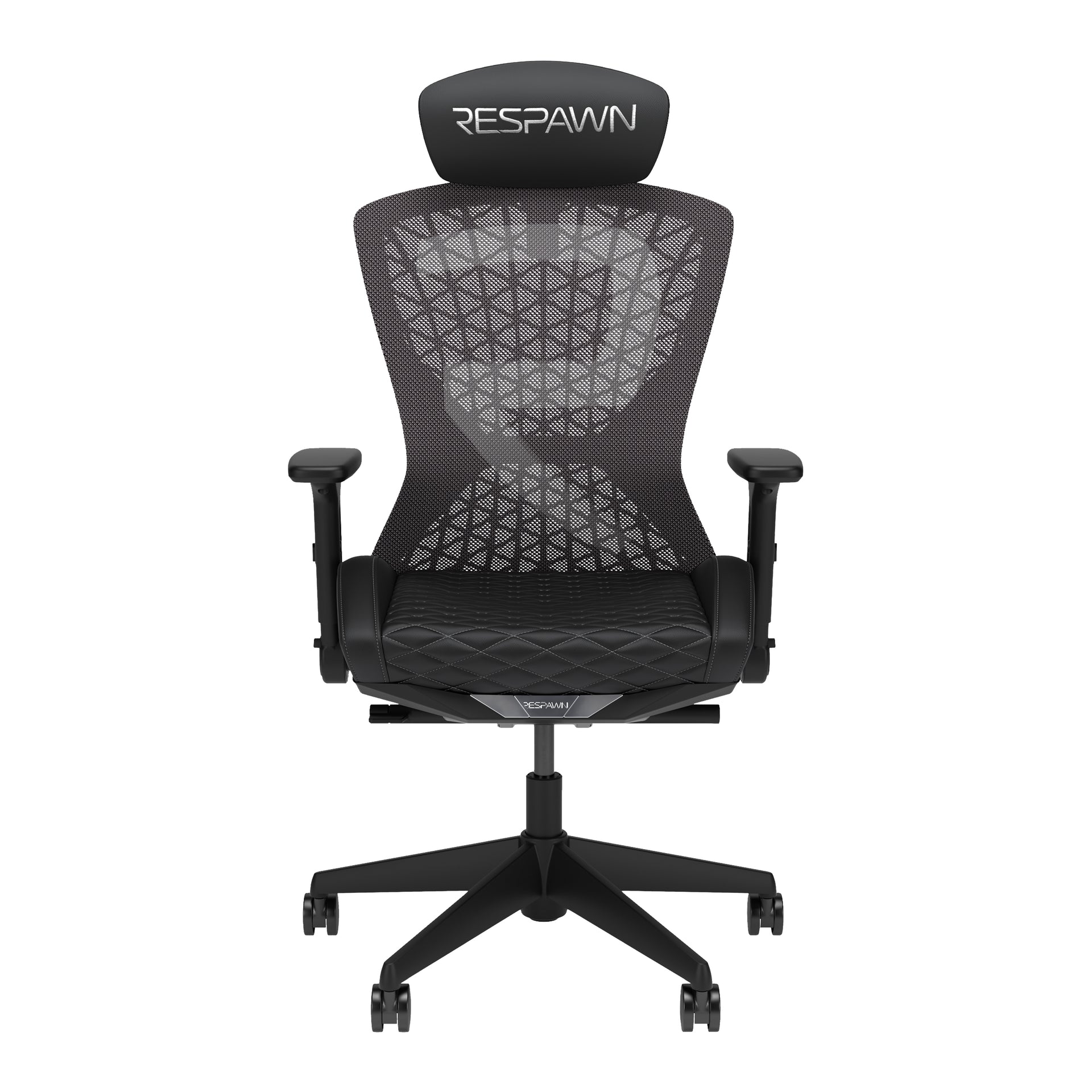 Specs
Seat Size
20.5" W x 16.73 - 18.9" D
THE PINNACLE OF GAMING PERFORMANCE
RESPAWN SPIRE aligns innovative ergonomic tech from our 75+ years in seating expertise with proven gaming performance. Prepare to game longer than you have before.
THE COOLEST YOU'LL EVER BE
Derived from decades in the office seating industry - our innovative gel cooling technology allows for heat dispersion to keep you cool during work, and now play. The RESPAWN SPIRE's back is composed of 3D knitted breathable mesh that conforms to your torso for ergonomic comfort throughout hours of gaming.
GEL COOLING SEAT
3D KNIT MESH BACK
WORTHY TO FLIP OUT
A first-of-its-kind design, the flip-back arms on the RESPAWN SPIRE anchor to your seat granting additional mobility, closeness to your setup, and unique sitting positions, all to enhance your seating experience. A dedicated seat slide adjusts your depth to supplement your comfort and performance.
SEAT SLIDE
FLIP BACK ARMS
HEIGHT & DEPTH ADJUSTABLE ARMS
LEAN INTO IT
With 115-degree recline capability, the RESPAWN SPIRE locks into place when needed to create proper back alignment and comfort to position your body for peak performance.
115 DEGREE RECLINE
HEAD START
The RESPAWN SPIRE's headrest provides comfort while gaming. Height adjustable and pivoting tilt features create an environment for the utmost head and neck support.
HEY HONEY
Our first chair with a honeycomb backing design, the RESPAWN SPIRE's 3D knitted breathable mesh forms to your body and keeps your chair's shape over time, providing peak comfort and unique back support.