Gaming Chair
RESPAWN SPECTER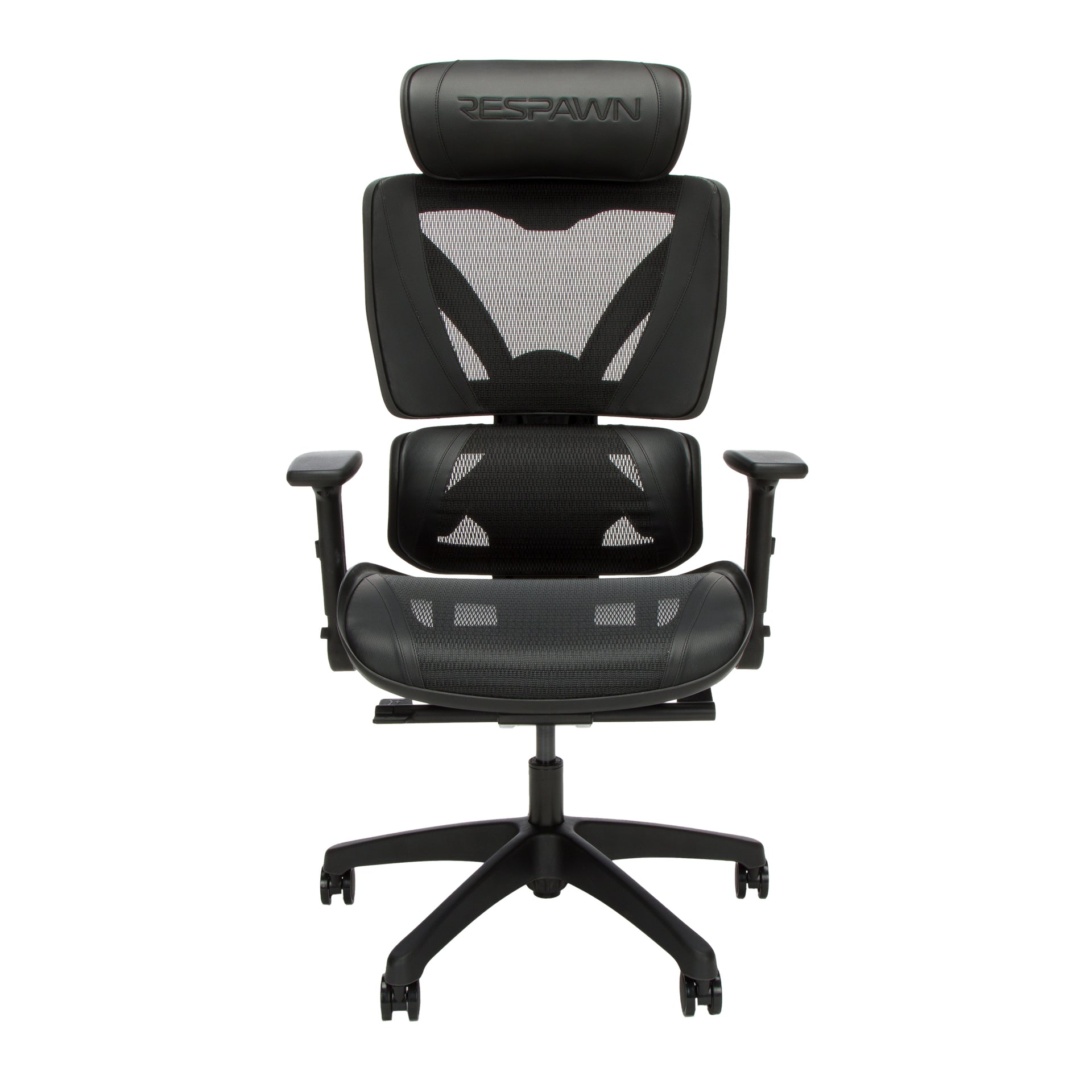 Specs
Seat Size
20.7" W x 17.3 - 19.3" D
YOUR OFFICE AND GAMING SUPERPOWER
The RESPAWN SPECTER redesign incorporates intuitive ergonomics, first-of-its-kind flip-back arms, and a depth-adjustable seat slide for your ultimate comfort.
GET CLOSER TO THE GAME
The RESPAWN SPECTER's flip-back arms are the first of their kind, anchoring to your seat, instead of the back. This arm adjustability allows you to sit cross-legged or pull up to your setup in style without any obstacles.
STAY COOL
The RESPAWN SPECTER's breathable, full mesh back and seat are designed to keep you cool and comfortable as you transform from full-on work mode to streamer identity. You'll be cool, calm, and competitive day-to-night in the RESPAWN SPECTER.
ADAPTS TO YOU
Segmented back design offers a dynamic level of comfort and support. Combined with the personalized comfort of the RESPAWN SPECTER's tension knob and weight-activated control, this chair adapts to YOU the user, for your unique ergonomic and comfort needs.
115 DEGREE SYNCHRO-TILT RECLINE
THE SUPPORT YOU NEED
With a pivoting and height-adjustable headrest, the RESPAWN SPECTER allows for relaxation and comfort without straining your neck and head.
SLIDE INTO A NEW DIMENSION
Adjust the depth of your seat up to two inches with the RESPAWN SPECTER's seat slide feature. Whether you want your feet planted firmly on the floor for performance or choose to sit in a position that's uniquely you, this chair ergonomically forms to your day-to-day activities.
COMFORT IS KEY
The waterfall front cushion of the RESPAWN SPECTER provides comfort where you didn't know you needed it, behind the knee joints. Support in this area allows for pressure relief and blood circulation through the lower half of the body. Because no hero needs extra pressure in their workday.